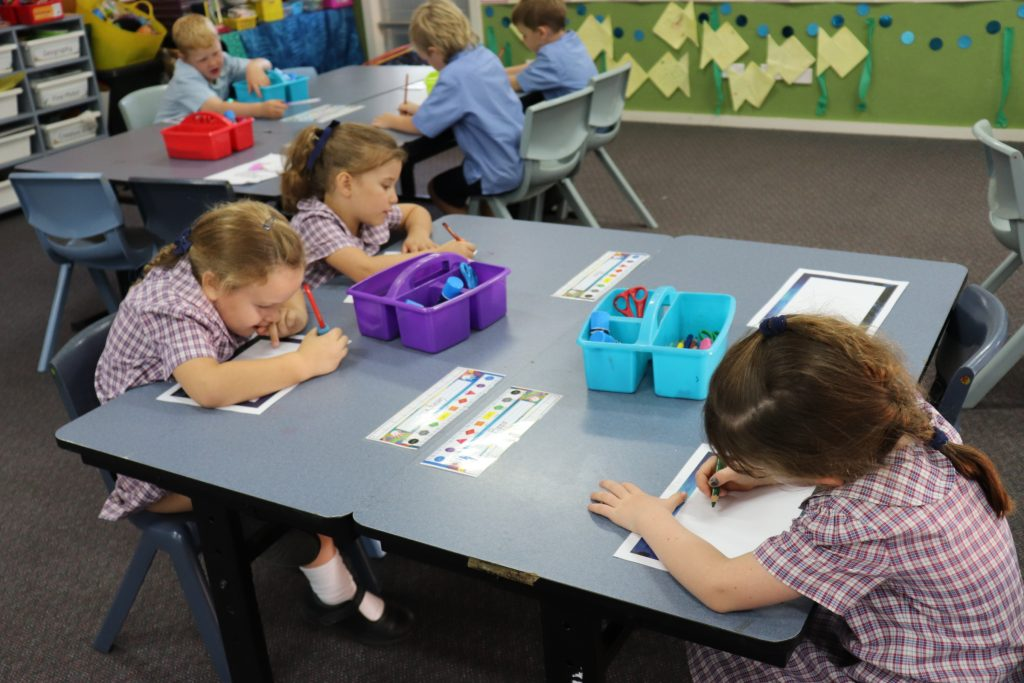 KEY LEARNING AREAS
St Michael's Primary School, as with other Catholic schools in the NSW, develops a school-based curriculum which aims to develop in students the skills and knowledge to be active and contributing members of society. In seeking to develop the whole person at academic, social, emotional, physical and spiritual levels the school curriculum fosters skills such as reflection, critical thinking, problem solving, analysis and discernment.
At a practical level the teaching programs are founded upon the aims of Catholic schooling and are aligned with national and state curriculum documents. The following Key Learning Areas form the basis of the school curriculum.
RELIGIOUS EDUCATION
This is based on the Armidale Diocesan Guidelines. Our Religious Education program is prepared to support you and the Church in the Faith Development of your child. When appropriate, these programs are discussed at meetings.
Kinder – Year 6 attend Mass each week generally on a Friday at 9.30am. All classes have their own Liturgical celebration once a term. Parents
are encouraged to participate in both celebrations.
The Sacrament of Reconciliation is received in Year 2 and the Eucharist is received in Year 3 or 4. Confirmation is received when a child is in Year 5 and 6.
ENGLISH
Our English Program is developed on the premise that children learn to read by reading and learn to write by writing. There is a comprehensive Guided Reading Program throughout the school while the underlying skills of phonics, spelling and grammar are taught
across all Year Levels.
MATHEMATICS
The NSW Mathematics Curriculum provides the framework for our Mathematics Program. The Curriculum is divided into strands:
Number, Patterns, Algebra and Data ,Measurement Space and Geometry Working Mathematically
The Count Me In Too Mathematics Program (numeracy strand) is also used in across the school.
STUDIES OF HUMAN SOCIETY AND THE ENVIRONMENT
SCIENCE AND TECHNOLOGY
PERSONAL DEVELOPMENT, HEALTH AND PHYSICAL EDUCATION
LANGUAGES (Indonesian) and STUDIES OF ASIA
CREATIVE ARTS
Subject Prescribed Minutes per week
Religion – 180 minutes
English – 480 minutes
Mathematics – 270 minutes
HSIE – 90 minutes
Science and Technology – 90 minutes
PDHPE – 90 minutes
Creative Arts – 90 minutes